(more information below image)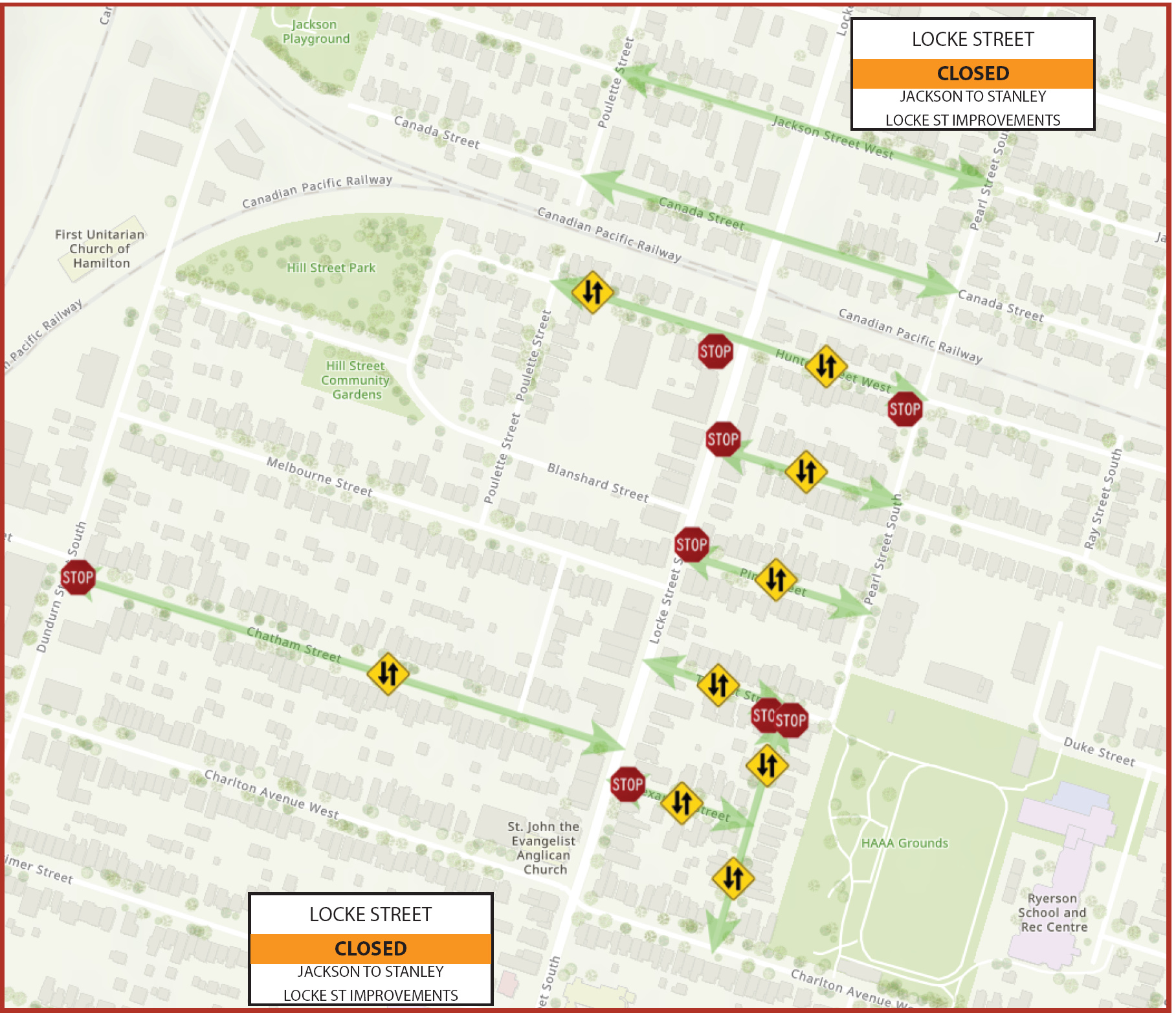 Locke Street (the street, not the clinic) will be closed between Canada and Melbourne Streets starting on May 21st, 2019 (just after the long weekend).


THE SIDE STREETS WILL BE CONVERTED TO TWO WAY TRAFFIC AS PER THE ABOVE PLAN TO ASSIST WITH ACCESS

.

Access to Locke Street from Main will remain open up to Canada street during this time as well.

This closure is the first phase of works to allow the contractor full access to begin the underground works along the west side ( new watermain and water services) and catch basins along this side as well.
Within these limits of the closure, sidewalks will remain open so that people can still get to their destinations.

The easiest way for patrons/visitors to Locke street should be Melbourne to Poulette to the parking lot behind Star Bucks and head over to Blessings Church at Stanley and Locke via Chatham street.